Please join us Thursday, July 11th where June Blender will be presenting PowerShell 3.0 Features You Might Have Missed. June also has several other PowerShell treats and topics she plans to cover with us so be sure to register at the link below.
Heres a little more about June: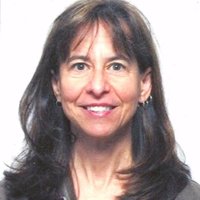 June Blender was a senior programming writer on the Windows PowerShell team at Microsoft from Windows PowerShell 1.0 - 3.0. You see her work every time you type Get-Help for the core modules. She's now working on the Windows Azure Active Directory SDK team, and she remains an avid Windows PowerShell user and a passionate user advocate. June is a guest blogger for the Scripting Guys and PowerShell.org, a celebrity judge for Scripting Games 2013, and she tweets Windows PowerShell tips on Twitter at @juneb_get_help.
Please register if you plan to attend @ http://phillyposh.org or use the button below.
---